Top 20 Atlanta Tech Companies for Employee Satisfaction
Finding exceptional tech talent is tough: the companies that succeed in enticing the best technology workers are the ones that can market themselves as dynamic workplaces with benefits that help their employees live balanced and productive lives.
Along with competitive salaries, tech workers expect employers to offer comprehensive health benefits, retirement plans, paid family leave, flexible work schedules, and professional development opportunities, to name a few.
Of the many Atlanta-area technology companies that are hiring, we highlighted 20 that not only offer unique and comprehensive perks but are also successful at positioning themselves as workplaces that are truly invested in their employees' success and wellbeing.
Don't see your company on this list? Leave a comment below and tell us what makes your workplace special!
---

Apptega
Working out of ATDC in Midtown, Apptega helps other companies manage their cybersecurity programs. In addition to healthcare and retirement plans, the company offers unlimited personal time off, $2,000 in personal development funding, and what it refers to as "funventures."
---

BitPay
BitPay proudly states its mission as a company built on freedom and privacy as it seeks to use blockchain to disrupt the financial industry. Not surprisingly, the company lets workers accept part or all of their salary in cryptocurrency. It also offers complimentary lunches, flexible vacation time, and even karaoke and pet play dates.
---

Edge Solutions
Edge Solutions in Alpharetta helps businesses achieve digital transformation through cloud-adoption strategies. It touts work-life balance, health, and camaraderie as top priorities for its employees. This holistic approach includes fitness subsidies, paid community service time off, and company happy hours, along with flexible work hours and generous paid vacation.
---

Evident
This Atlanta company assists other businesses by reducing the risk and difficulty involved with identity verification and background checks. Along with competitive salaries, full medical and 401K, and unlimited vacation, Evident gives its team members self improvement and technology budgets, catered lunch and casual dress every day.
---

Juvare
Atlanta-based Juvare offers solutions for organizations to develop strategies for effective incident management. It offers many perks for its U.S. employees, including commuter expense reimbursement, tuition reimbursement, community volunteer opportunities, and a monthly book club.
---

Kabbage
Small business funding firm Kabbage prioritizes employee development, as it offers onsite courses, mentoring and shadowing programs, and career and leadership development. Other notable benefits offered by Kabbage include equity in the company, a free MARTA pass, a six-week sabbatical program, onsite fitness and meditation classes, and cold-brewed coffee and beer on tap.
---

LeaseQuery
Atlanta fintech company LeaseQuery provides lease-accounting software to help financial professionals eliminate errors and ensure minimal business disruption. Its team members enjoy many perks, including free lunch every week, free gym access, unlimited coffee and tea, and quarterly team-building events.
---

MailChimp
Email marketing giant MailChimp touts that its benefits "go beyond free food and flexible schedules." The company states that it pays 100% of health, vision, and dental insurance premiums for its employees and their families; it also offers up to $20,000 in tuition reimbursement; and the company gives its workers 16 volunteer hours per year to work with the nonprofit organization of their choosing.
---

ParkMobile
Atlanta-based ParkMobile, which has disrupted the parking industry through its popular app, has earned several accolades from Inc, Entrepreneur, and others. While employees certainly enjoy the company's weekly happy hours and "spontaneous nerf-gun wars," they also enjoy paid parental leave, bonuses for employee referrals, and easy access to MARTA and I-75 from its Midtown location.
---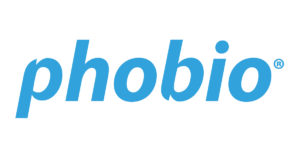 Phobio
Phobio is the creator of device trade-in software that helps individuals and businesses stay up to date on the latest technology. Workers at Phobio enjoy company-hosted skill building, reimbursements for job-related development, flexible work hours, and health, dental, and life insurance paid for by the company.
---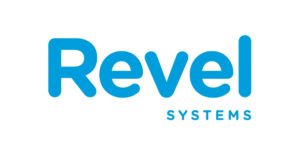 Revel Systems
With offices in Atlanta, San Francisco, and Lithuania, Revel Systems is the developer of a cloud-based iPad point of sale and business management platform. Revel offers its team members matching contributions to help pay for commuting costs, a monthly gym reimbursement, and health and retirement benefits.
---

Rigor
Atlanta-based Rigor is among Inc 500's fastest-growing companies. The developer of performance monitoring and observation software offers its employees remote work opportunities, untracked vacation, catered lunches two days per week, and a $2,500 personal development stipend.
---
SalesLoft
A provider of a top sales engagement platform located in Midtown, SalesLoft presents its employees with numerous benefits, including flexible work hours, catered lunches three days a week, free parking or pre-paid MARTA transit, and on-staff health and wellness professionals.
---

SingleOps
Atlanta-based SingleOps is the creator of all-in-one software for the green industry. Workers at SingleOps enjoy unlimited vacation days, casual dress, and excellent health, dental, and vision insurance.
---

Springbot
Located in Midtown, Springbot's platform automates, analyzes, and personalizes eCommerce marketing and integrates with leading eCommerce frameworks. The company touts its "competitive compensation, ridiculously good benefits, and an extremely fun environment" for its workers, as well as its encouragement of personal and professional growth.
---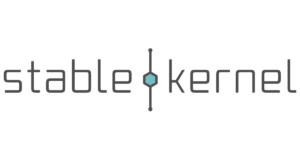 Stable Kernel
With a prime location on the Beltline in Atlanta's historic Old Fourth Ward, Stable Kernel build custom software and technology solutions. The company bills itself as value-driven and welcoming, and employees enjoy generous coverage of medical insurance, a flexible (and dog-friendly) work environment, mentorship opportunities, and an ample annual conference budget.
---

STORD
Digital warehousing and distribution network STORD has received accolades from many media outlets along with $15 million in funding. The company offers many perks for its workers, including a gym reimbursement program, unlimited and flexible paid time off, catered lunches, and (most important) ping pong.
---

Terminus
Account based marketing software creator Terminus refers to its team members, naturally, as "Terminators." These Terminators are presented as positive, energetic, and customer-focused, and they enjoy perks such as 100% employer-paid medical, dental, and vision insurance, stock options, unlimited vacation, and paid parental leave.
---

ThingTech
ThingTech, the creator solutions for asset management, vehicles and equipment, service management, and safety and compliance, can be found at Armour Yards on Ottley Drive in Atlanta. Along with opportunity and camaraderie, ThingTech employees enjoy flexible paid time off, casual dress, and East Pole coffee on tap.
---

Veristor
Duluth-based Veristor helps its customers with deployment of the latest servers, storage, and security solutions. The company has often been noted by local media as one of the best places to work and offers its workers generous paid time off, full healthcare benefits, and a company-matching 401K program.